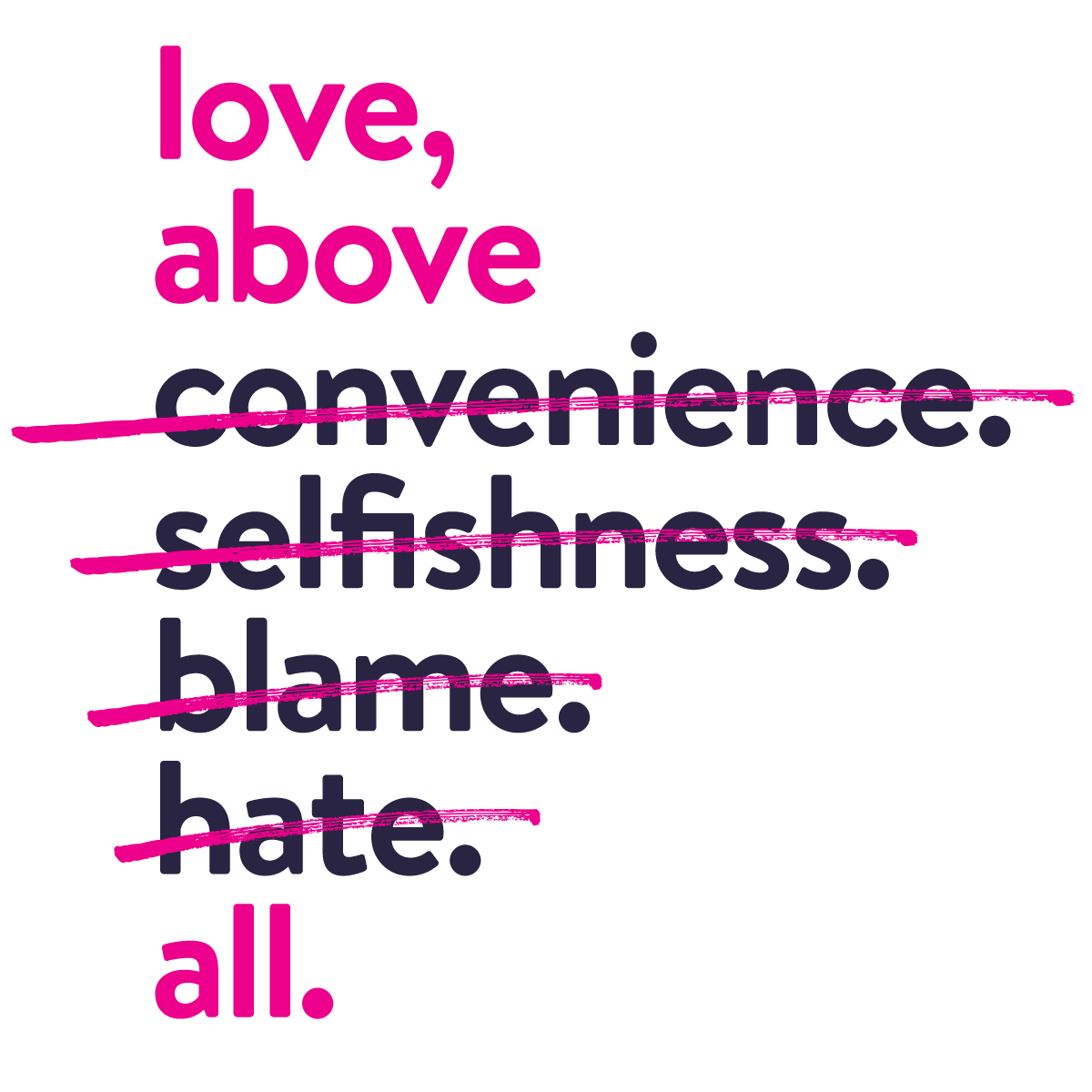 Show love and spread kindness in your everyday interactions and encounters.

Get involved and make an impact in your community. 
Together, we can build a movement of love that reaches anyone, anywhere.
"Darkness cannot drive out darkness; only light can do that. Hate cannot drive out hate; only love can do that.

Dr. Martin Luther King Jr.